Monday, Jun 7, 2021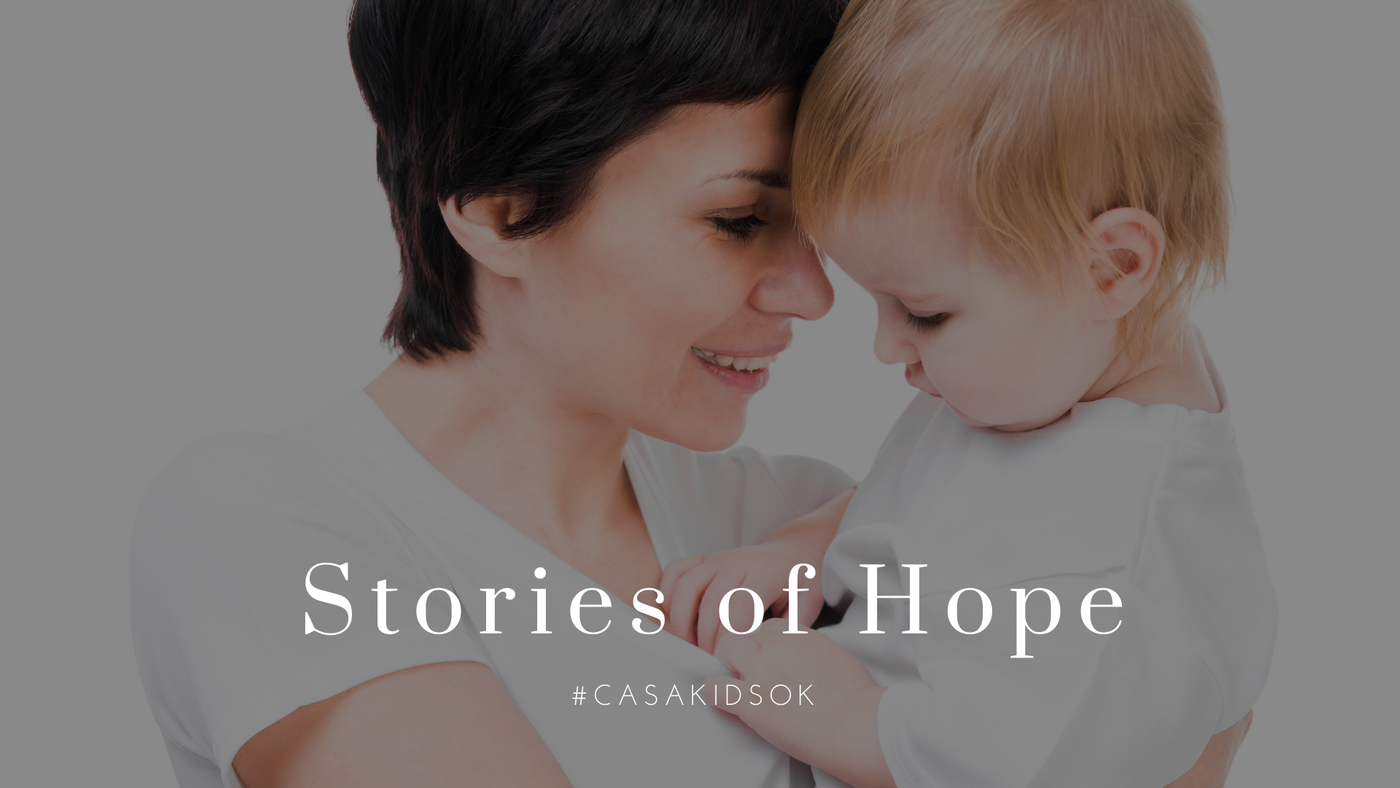 One-year-old Jaxon* smiled, laughed, and hugged his mommy's neck. For Jaxon, it was just another day with his family. He had no understanding of the importance of the day, but he was happy just the same. But the day was momentous and a day to be celebrated. After a year in foster care, Jaxon was being adopted.

CASA volunteer, Monica, was filled with pride as she watched the family. Thinking back to all the struggles that baby Jaxon had faced during his short life, Monica was amazed at how far he had come.
Jaxon was born on a hot July night - addicted to methamphetamines. The drugs that he was exposed to in utero were too much for his tiny body to handle and caused him to experience frequent seizures as a symptom of his withdrawals. But still he was happy. Jaxon loved his foster parents and the connection between them was obvious from the very beginning.
While DHS, CASA, and the foster family worked hard to help Jaxon's biological parents get on track to regain custody of their son, the pair resisted. Struggling with drug addiction and instances of domestic violence neither parent ever took those first steps that would allow them to bring Jaxon home.
Still, Jaxon's biological mother loved him, and wanted what was best for her beautiful baby boy. After a year of struggle she made the difficult decision to relinquish her parental rights so that Jaxon could be adopted by the family that he had grown to love.
Working as a CASA volunteer on Jaxon's case was an experience that Monica will never forget. "I have made a life long friend with the foster/adoptive mom," said Monica. "I will continue to watch Jaxon live a healthy and stable life."
Bridging the divide between foster care and adoption can be both challenging and rewarding. More CASA volunteers, like Monica, are needed to advocate for children who enter the child welfare system to help ensure they have the best opportunity to thrive. Can you help? Volunteer today!
*Names and images have been changed due to confidentiality.