Nobody longs for a safe and loving family more than a child in foster care. As a Court Appointed Special Advocate (CASA) volunteer, you will be empowered by the courts to help make this dream a reality. You will not only bring change to the lives of these vulnerable children, but also their children and generations to come. And in doing so, you will enrich your life as well.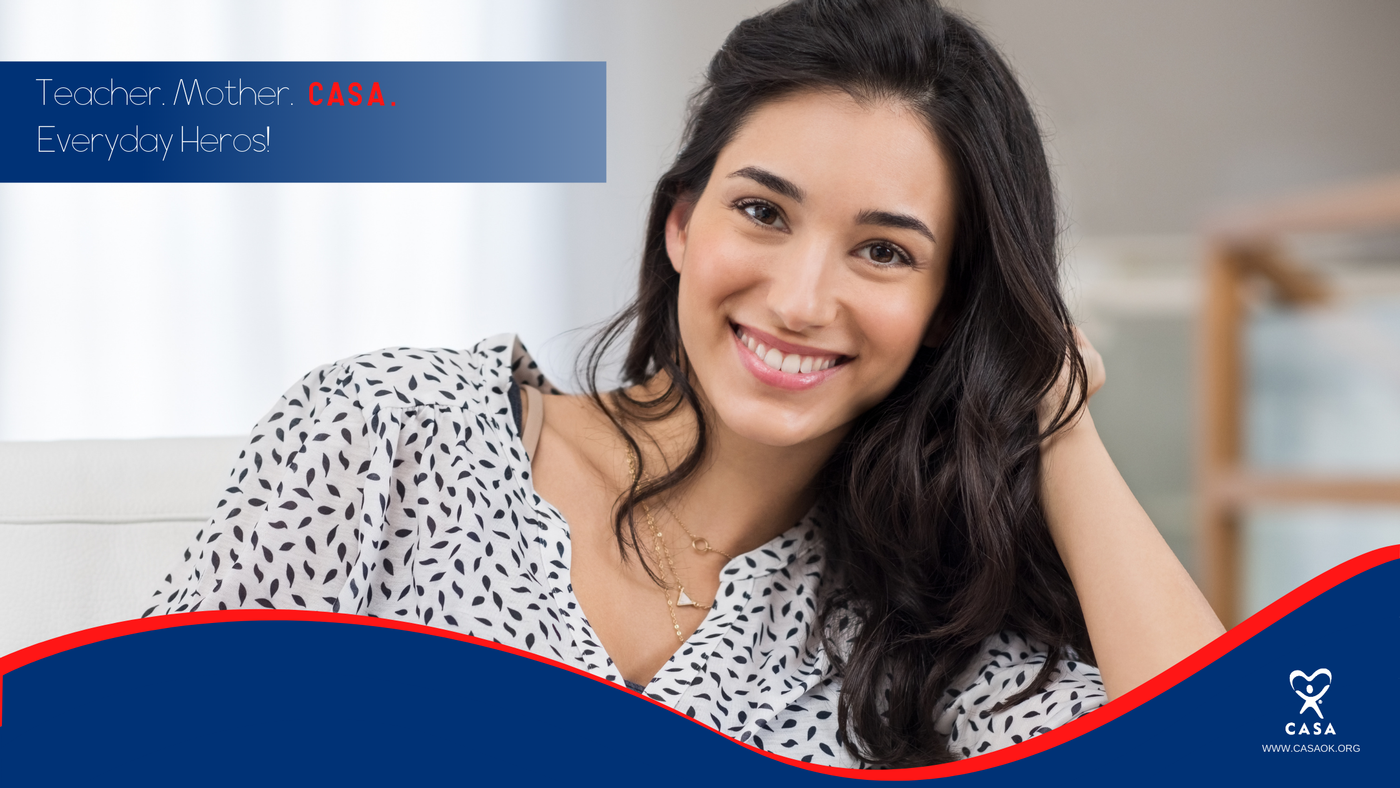 The Volunteer
CASA volunteers are trained, dedicated adults who advocate for a child's best interest in court. Volunteers get to know the child(ren) on their case by spending time with them in person each month. In addition to talking with those involved in the child's life: parents and relatives, foster parents, teachers, medical professionals, attorneys, social workers, and others. The information volunteers gather is used to advocate directly to the judge on behalf of the child's needs and best interests.
Volunteering with CASA provides a volunteer experience unlike any other. Mandated by state statutes, the CASA volunteer functions as an officer of the court and has access to all confidential records pertaining to the child/children they serve.
The CASA volunteer offers consistency for a child as they move throughout the overburdened foster care system and can be instrumental in assuring that a child or family receives the services they need.

Volunteer Requirements
CASA volunteers are everyday people. You do not have to be a lawyer or social worker to volunteer. We welcome people from all walks of life. As a volunteer, you will be thoroughly trained and well supported by professional staff to help you through each case.
To be a CASA volunteer, one must:
Be at least 21 years of age;

Be able to pass a criminal background check, child welfare check, confidential interview, and successfully complete training.

Apply Today!
Applying to become a CASA volunteer is easy! Click here to complete our online application. The CASA volunteer application includes relevant information which will enable our staff to prepare for the screening interview. Please be prepared to provide:
General information about yourself and your background

A brief statement about why you would like to become a CASA volunteer

Five references and their contact information

Your employment and volunteer history
A member of our staff will begin processing your application as soon as it is received. While you wait, take a look at our CASA training calendar here.
If you have any questions or concerns as you are completing the application please call our office at 918-686-8199 or email jenny@casaok.org.

---
"There is nothing to compare to the feeling of knowing you've helped to make
a child's life safer and healthier. The look of recognition in their eyes
and the smile on their face make it all worth it!"
- Helen Stemmer, CASA Volunteer
---
The CASA program complies with applicable Federal Civil Rights Laws and does not discriminate based on race, color, sex, national origin, age, disability, military service or lack of military service, religious affiliations or belief, or sexual orientation, gender identity or expression.