Monday, Feb 14, 2022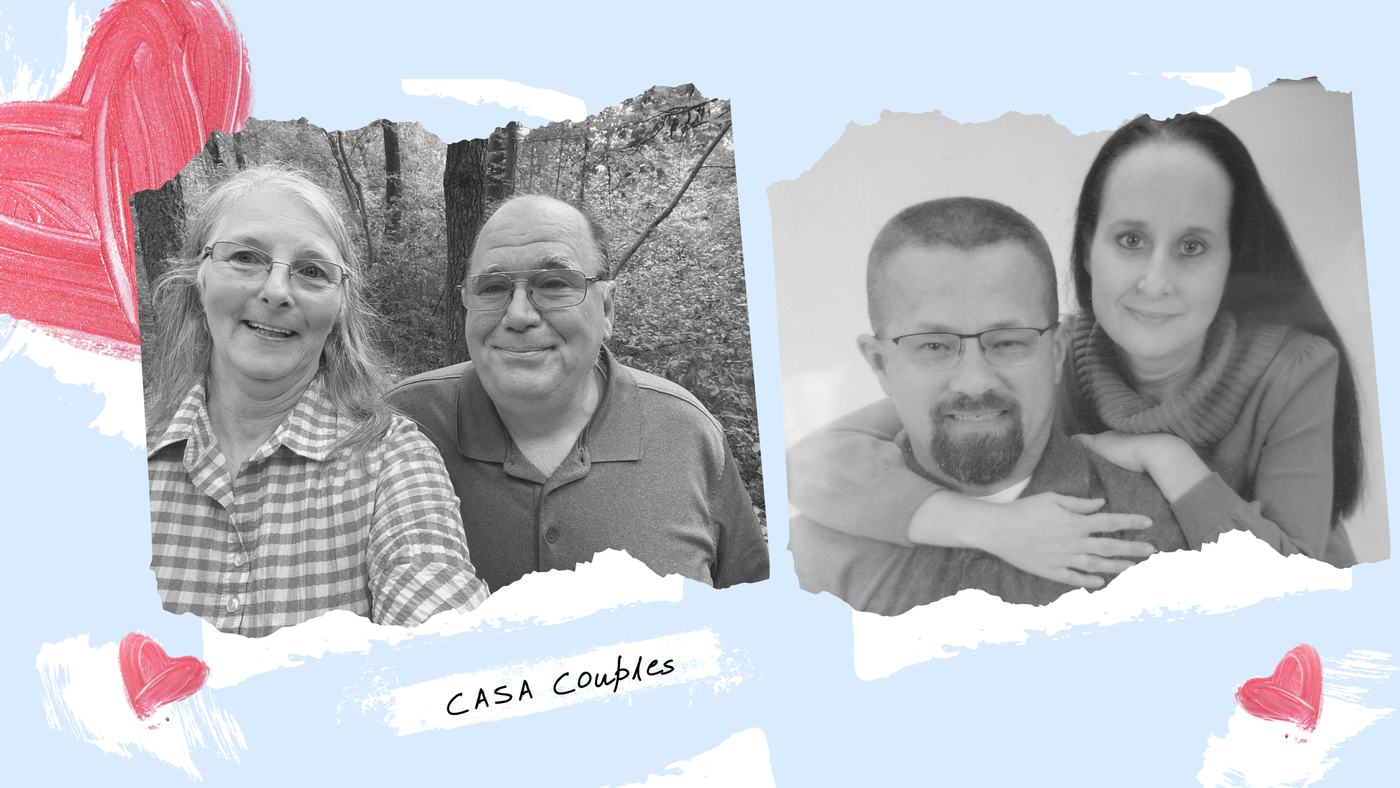 February, a month of love. A time when we shower those we care about with gifts and flowers to let them know just how much we care. But love is so much more than that. Love is about understanding, compassion, and joy. It's about kindness and generosity. About giving in to something greater than yourself.

CASA volunteers provide hope for children who have been placed in foster care due to child abuse or neglect. CASA couples provide not only an extra advocate on a case, but the ability for the child to see two adults working together for their best interest.

"Volunteering as a couple is good because you have a common goal in reaching out and helping children that are hurting in our community. Being their voice when they cannot speak for themselves. We have each other to discuss struggles and milestones reached in our cases. And someone to celebrate the victories with." - Jeff and Helen Stemmer, Sequoyah County

"We already do everything together. It just made sense for us to start volunteering together. We both love children and love being able to serve these children together as CASA volunteers." - James and Angela Hardin, Wagoner County

Are you looking for the perfect expression of love? Skip the flower bouquets and chocolates and make the commitment to volunteer together instead.

Volunteer with your sweetheart today!