Date

March 13, 2018
Time

4:00 PM - 4:30 PM
Description

www.facebook.com/MuskogeeCASA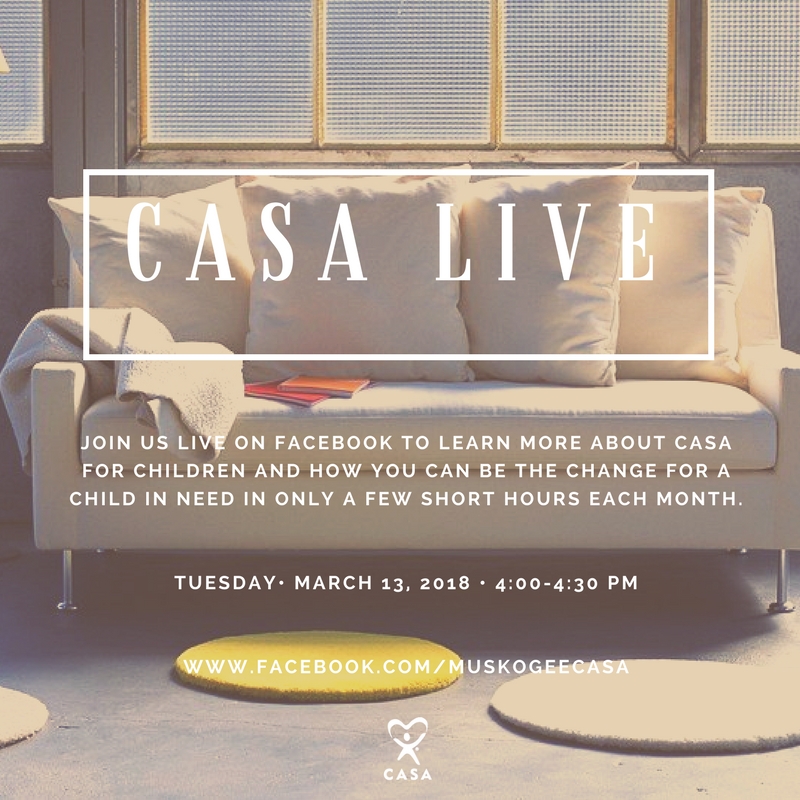 CASA Volunteers serve abused and neglected children in their communities to ensure that their needs are met. They are ordinary community members doing extraordinary things for our most vulnerable children.

CASA is far more than just an everyday volunteer opportunity. By acting as the eyes and ears of the courts and providing insight on the child's unique needs, these dedicated advocates ensure our most vulnerable children get the services and support they need and do not slip through the cracks of an overburdened system.

Join us as we go Live on Facebook on Tuesday, March 13th, at 4:00 p.m., to learn more and find out how in only a few hours each month, you can be the change in the life of an abused or neglected child in your area.

Be a Voice. Be a Change. Be a CASA.