Wednesday, Jan 5, 2022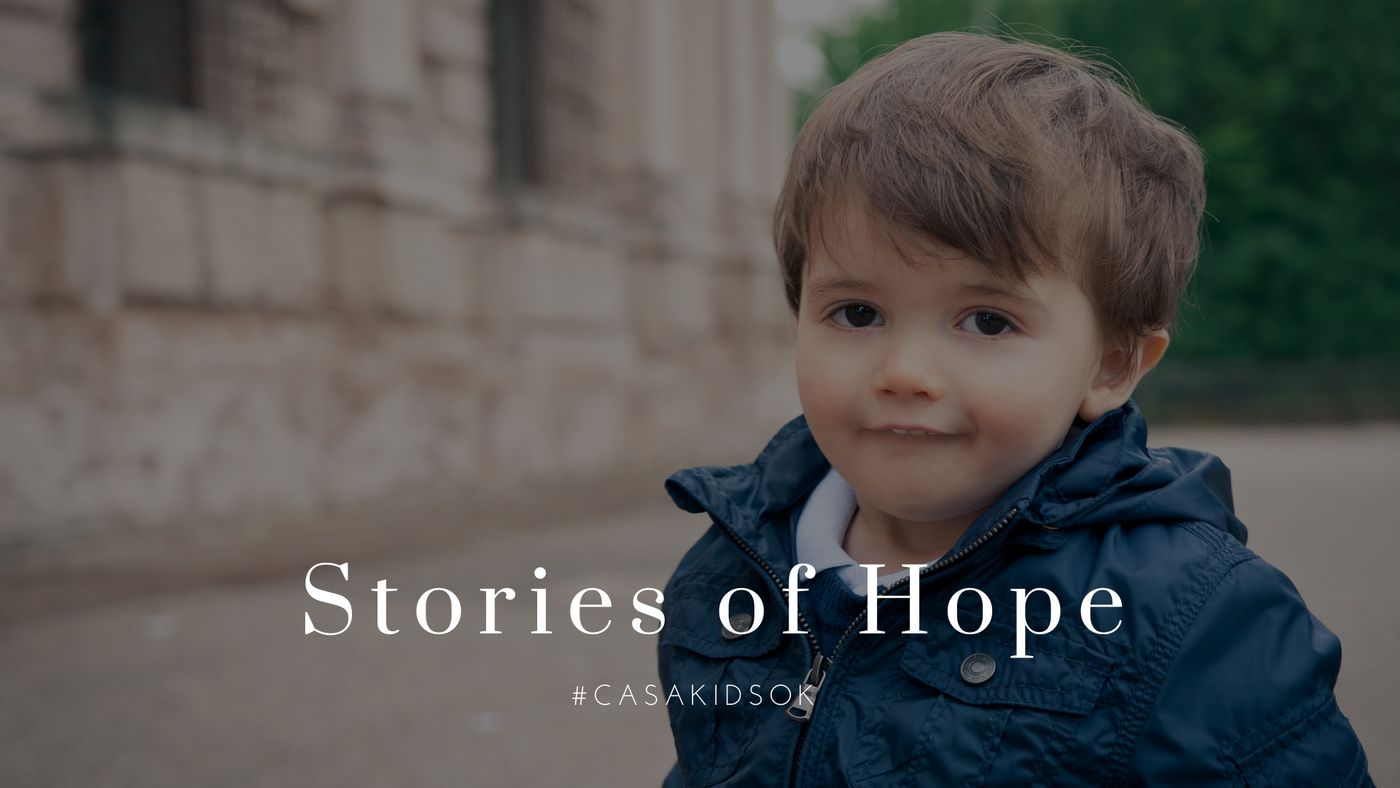 It was a hot July night when Nathan's* life first began to change. It was on that night, at just four-years-old, that Nathan was first removed from the home of his biological parents and placed into the foster care system.
It was quickly discovered that Nathan had many physical and developmental challenges that he would need to overcome. Completely non-verbal, communicating with Nathan could sometimes be difficult, but that did not stop his CASA volunteer, Brittany, from forming an undeniable connection and relationship with the young boy.
Brittany was able to witness miraculous transformations in Nathan's life during her time on the case. Her advocacy and recommendations were crucial in helping him develop and grow. Nathan received both physical and occupational therapy services which helped him to quickly turn from a quiet child who was unable to speak at all, into an active child who loved playing, reading, going to school, and learning.
The bond that Nathan had with his foster parents was heartwarming. He loved helping on the farm with the family's animals and was constantly learning new words. After a little over a year, Nathan was able to be adopted by his new parents, changing his life forever. Nathan is now happy, healthy, and verbal, with a bright future ahead of him.
Bridging the divide between foster care and adoption can be both challenging and rewarding. More CASA volunteers, like Brittany, are needed to advocate for children who enter the child welfare system; to help ensure they have the best opportunity to thrive. Will you help? Volunteer today!
* Names and images were changed to protect the privacy of the children and families.