Wednesday, Dec 2, 2020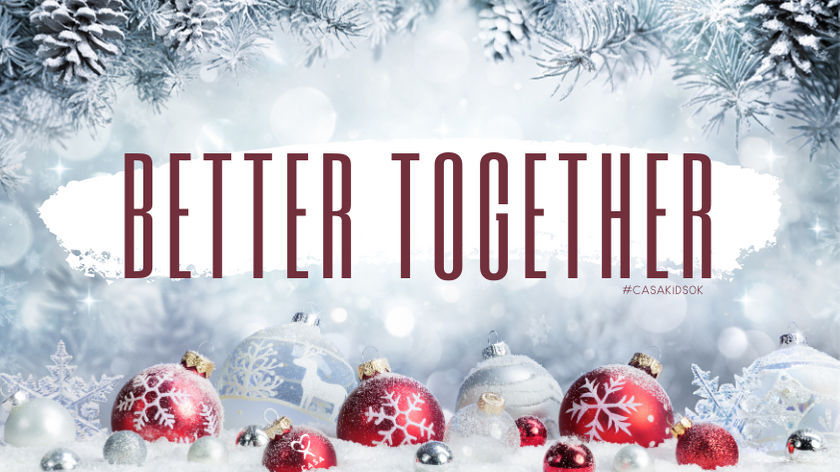 It's the season of giving! Did you know that there are actually a variety of ways to help CASA for Children and the community beyond the traditional, one-time donation? Check it out!
CASA Wishlist: If you are looking to make a direct impact and perhaps send us an awesome holiday surprise, check out our CASA wishlist page on Amazon. This list is full of supplies we need and use for training, daily operations, and volunteer appreciation.
AmazonSmile: Make a difference with your holiday shopping this year! By creating an account with AmazonSmile, you can make donations to CASA simply by purchasing everyday items, all at no additional cost to you.
Facebook Fundraiser: Create a Facebook fundraiser on behalf of CASA for Children and help connect your friends and family to the CASA cause while letting them donate in just a few clicks without ever leaving Facebook.
Share: Follow CASA for Children on Facebook, Instagram, and Twitter and help us share and spread the word about the amazing work being done by CASA volunteers across the community.
Volunteer: Make a direct impact in the life of an abused or neglected child by becoming a CASA volunteer. Classes are forming now in McIntosh, Muskogee, Wagoner, and Sequoyah Counties.
We understand that this has been a difficult and financially constraining year for many of us. Know that we appreciate your support in whatever form feels right to you - whether that is monetary, volunteering your time, or telling a friend about the work we do.
Thank you and happy holidays!