Donate
Help change the life of an abused and neglected child. Contributions to CASA for Children support CASA volunteers in their efforts to guide abused children through the overburdened legal system to safe, permanent homes where they can thrive. Your tax deductible gift can turn a life of hurt into one of hope.
Volunteer
Are you looking for a volunteer opportunity like no other? As appointed representatives of the court, CASA volunteers are empowered to make a lifelong difference in the lives of abused and neglected children. Volunteers come from all walks of life. No special education or experience required!
News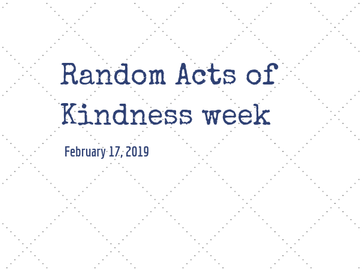 02/17/19
Imagine the world being a kinder place? It can happen. It starts with you!  This week is Random Acts of Kindness week. Try one of these great ideas to help spread cheer to others.